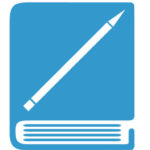 EFECT's work is experimental and process based, focusing on self and collaborative discovery to evolve our network and build better digital futures. Part of our method is to work with community based organizations that are affected by violence to craft appropriate toolkits and resources for those wishing to begin or further their careers working in ICT/M spaces. EFECT was organized into independent working groups with pods located in Montreal, Toronto, and Edmonton. These pods function together as a collaborative network.
We produced the 6 podcasts to offer you a different window into the last 3 years of our collaborative efforts.
The series is meant to be both a different way to engage with some of our team members and their process, as much as it is meant to also be a resource for sharing knowledge, skills and reflections related to some of the critical concepts and subjects we uncovered and worked with through EFECT's different sub-projects. In each episode, our team members candidly share their own experiences, reflections, challenges and strategies for success in approaching their work. Our collective hope is to move beyond buzzwords such as "diversity, inclusion and equity" in order to actually build material, tangible strategies for actualizing these realities. While in way do we suggest that EFECT's efforts are universally applicable or replicable in all contexts, we do hope that the stories we share can serve as useful perspectives or thought puzzles to help other communities in their own endeavors.
We hope you find the series informational, engaging and inspirational in your own efforts.